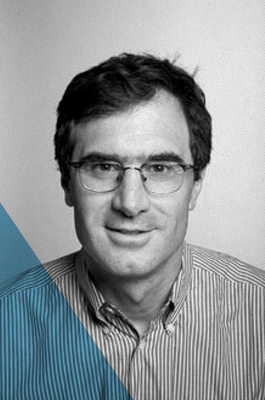 Dr. James Gladstone MD
Dr. James Gladstone is Co-Chief of the Sports Medicine Service and Associate Professor of Orthopaedic Surgery at the Icahn School of Medicine at Mount Sinai.  He is a leading expert in the treatment of sports injuries, in particular those of the knee and shoulder.  His clinical practice is dedicated to helping individuals recover from injury as comfortably and expeditiously as possible.  His approach is conservative by nature and whenever possible injuries are treated non-operatively.  Dr Gladstone is well versed in the benefits of physical therapy, and other non-operative modalities, and has an excellent working relationship with many physical therapists.  When surgery is required, Dr. Gladstone uses the most advanced techniques in arthroscopic and other sports medicine procedures to ensure the best outcomes in the fastest time possible.
Dr. Gladstone graduated from Dartmouth College and Tufts University School of Medicine.  He did his Orthopaedic residency at the New York Orthopaedic Hospital of Columbia Presbyterian's College of Physicians and Surgeons.  He then did a Sports Medicine fellowship at the American Sports Medicine Institute in Birmingham, Alabama under the tutelage of Drs. James Andrews and William Clancy.  During fellowship he developed a strong understanding of the art and science of sports medicine, the treatment of high level athletes and the most cutting edge techniques in sports medicine surgery.  Following fellowship he joined the Department of Orthopaedic Surgery at Mount Sinai where he helped develop the Division of Sports Medicine and has stayed at the forefront of his field by teaching medical students, residents and fellows.
He was recently named the Medical Advisor to the US Men's Davis Cup tennis team, and is an orthopaedic consultant to the US Open tennis tournament and the orthopaedic consultant to the NFL Officials. He currently serves as the team physician for ASA College and 4 area public high school football teams.
Dr. Gladstone remains actively involved in sports medicine research and regularly lectures and teaches both locally and nationally at courses and meetings for other orthopaedic surgeons.  He is widely published, particularly in the area of rotator cuff surgery and anterior cruciate ligament reconstruction.  He is currently involved in a number of clinical studies, one of which was an FDA Phase II study, where he was the principal investigator on a novel method of transplanting cartilage cells for chondral injuries in the knee joint.  He is a fellow of the American Academy of Orthopaedic Surgeons (AAOS), and a member of the society of American Shoulder and Elbow Surgeons (ASES), the American Orthopaedic Society for Sports Medicine (AOSSM), and the International Cartilage Repair Society (ICRS).
Dr. Gladstone has a specific clinical interest in rotator cuff injuries, shoulder instability (dislocations, labral tears), ACL and meniscal injuries to the knee and articular cartilage restoration.  He treats children as young as 8 years old and adults of all ages. His goal is to provide patients with the best understanding of their condition in order to enable them to participate fully in the decision making process and then provide them with the best care and follow-up whether the treatment is non-operative or surgical.
In the News
Dr. Gladstone and his work with knee and shoulder injuries were profiled in The Daily News feature The Daily Check Up.
View the PDF.
Awards
Castle Connelly  - Top Doctors – 2002, 2003, 2004, 2005, 2006, 2008, 2009, 2010
Castle Connelly – Americas Top Doctors – 2010
New York Magazine – Best Doctors – 2009, 2010